Saving time and cutting distances - the region's best links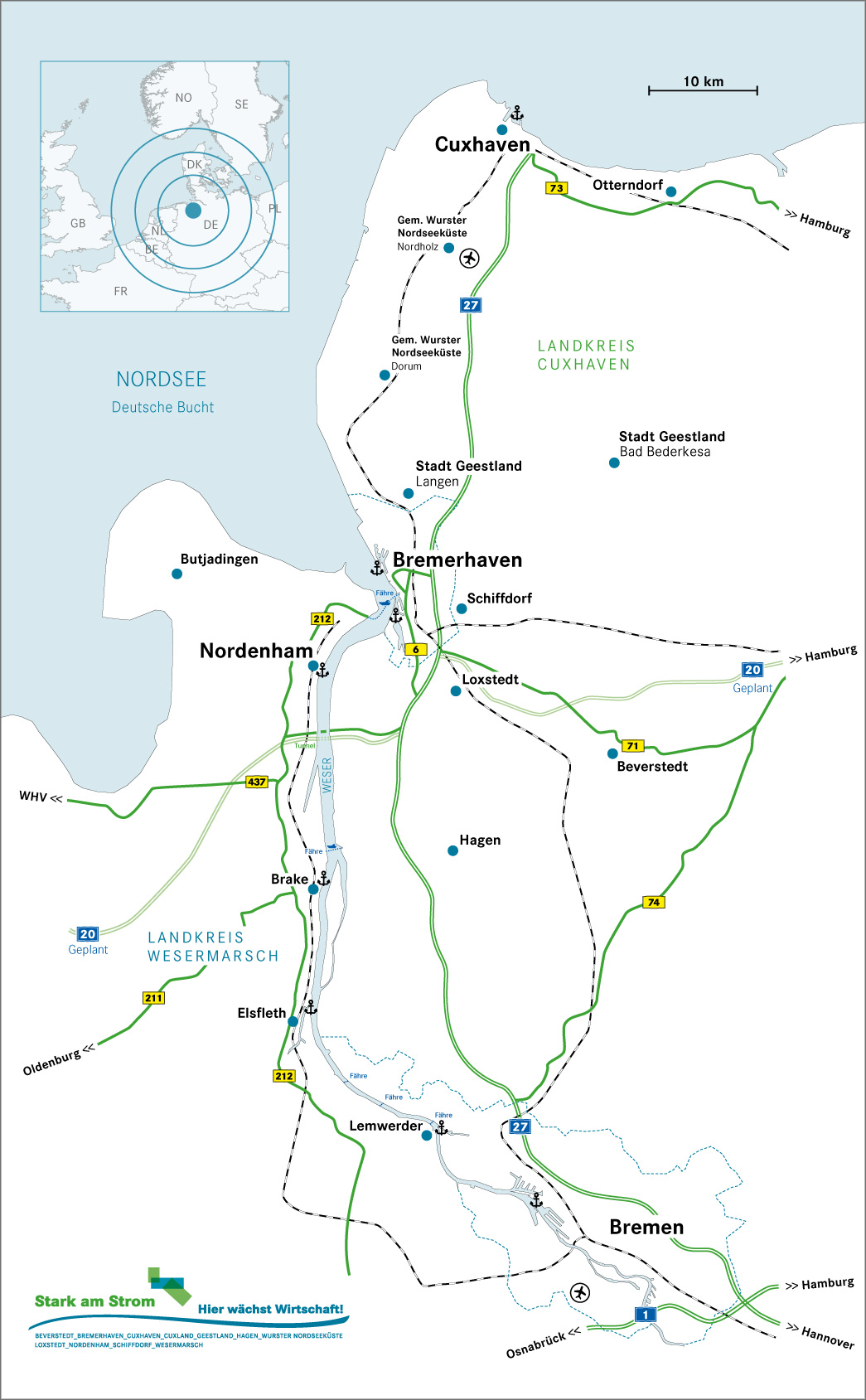 The region around the Weser is accessible quickly and simply by an excellent transport infrastructure ― by road, rail, air and water. The North Sea is on the doorstep, and business locations and ports are well connected to the German and European inland waterway network.
The A27, A28 and A29 motorways provide first-rate mobility. The Weser Tunnel "regional crossover" point makes a fast east-west connection possible and ferries also cross the river. Since August 2015, the Elbeferry in the north connects the cities of Cuxhaven and Brunsbüttel. The planned A20 coastal motorway will provide a direct link to major industrial centres such as Hamburg. An efficient rail network with track connections directly into the ports guarantees the rapid transportation of goods and passengers. The A27 covers the short distance to Bremen, which is connected to German Rail's national ICE network. Bremen also has a quick tram link to its international airport.